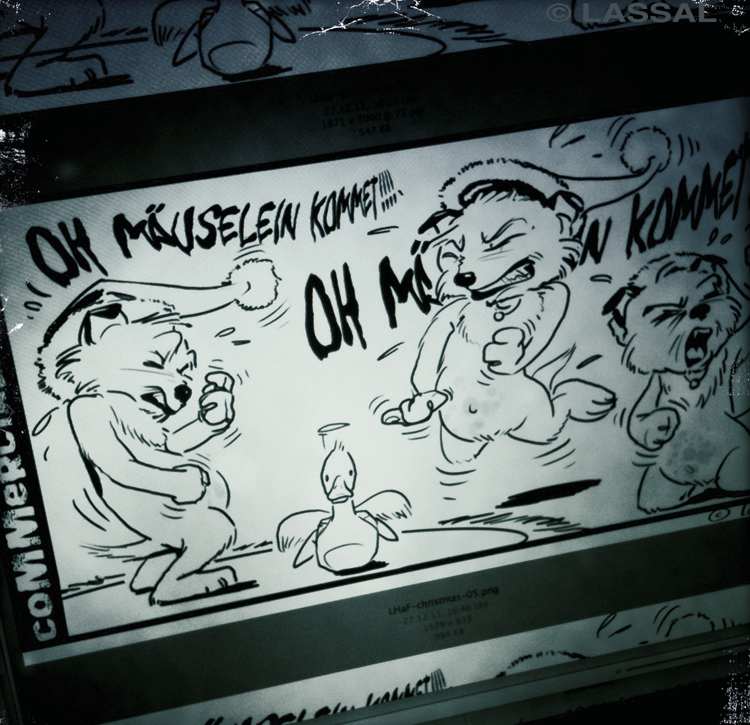 Visitors of my old site might remember the cartoon (image above) I doodled about Hunter, my dog. It relaxed me. It also had one great feature: I was not dependent on anyone else to draw it – no clients, no research, no input or approval from others, no special software … Hell, I could do it with pencil in my notebook if I wanted (and I did most of the time).
A week ago I reactivated the "Daily" images on Facebook.
On top of that, I'll be preparing quarterly graphic novels that will come out as eBooks via LegendaryMedia. I'll post a link as soon as I announce the first book next month.
I am looking forward to share Little Hunterman with you. And I hope you will let me know what you think.
(This is going to be an experiment in storytelling, all right!)